CHICAGO—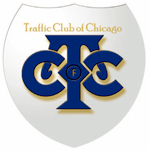 April 30, 2013 (James Street Media Services)—Don Mann, former member of SEAL Team Six and author of the best-selling "Inside SEAL Team Six: My Life and Missions with America's Elite Warriors," will be the keynote speaker for The Traffic Club of Chicago's 106th Annual Dinner on May 16, 2013.
"As a member of SEAL Team Six for eight years and a U.S. Navy SEAL for more than 17 years, Don Mann has some thrilling stories to share," said Eddie Beard, president of the Traffic Club. "And, in addition to serving our country, he is a best-selling author and an accomplished endurance athlete and mountaineer. We are honored to have him keynote our annual dinner."
The event will be held Thursday, May 16 from 6–9 p.m. at the Hilton Chicago Hotel in downtown Chicago. The club's annual golf outing will be held the day before on Wednesday, May 15 at the Cog Hill Golf Club in suburban Lemont.
Traditionally, more than 900 transportation executives attend the two annual events, with many planning high-level meetings around the scheduled events. Since its founding in 1907, The Traffic Club of Chicago has been the place for shippers, carriers, government officials, and others involved in transportation to work together toward common goals.
•    Dinner details
Members & Guests $135
Non-Members $150
No cancellations after noon, Monday, May 13, 2013
6:00 p.m.—Reception
7:30 p.m.—Dinner
Keynote speaker: Don Mann, former member of SEAL Team Six and author of the best-selling "Inside SEAL Team Six: My Life and Missions with America's Elite Warriors."
Hilton Chicago Hotel
International Ballroom, second floor
720 S. Michigan Avenue, Chicago
•    Golf outing details  
Tee times from 9:00 a.m. to 12:30 p.m.
Scramble format
Members, Guests & Non-Members $150
Includes cart & green fees, Half Way House four-hour informal BBQ buffet, and hosted bar.
Advance reservations are required for all the events, and can be made by the following methods:
Phone - (630) 529-1333
Email: staff@trfclub-chicago.org
Dinner registration
Golf outing registration
About The Traffic Club of Chicago
The Traffic Club of Chicago, founded in 1907, is one of the nation's oldest and finest transportation associations. The Club is dedicated to maintaining the highest standards of the transportation and logistics industry, keeping its members abreast of industry happenings, while at the same time assuming a responsible role in civic, cultural and charitable activities in the Chicago area. Members enjoy many benefits, including access to private dining and country clubs around the Chicago area, as well as across the country and overseas. An annual schedule of programs and events provides opportunities to network with industry professionals. A scholarship program supports the organization's philosophy of direction and guidance. Headquartered in Bloomingdale, Illinois, the Club publishes a monthly newsletter, "The Waybill". More information can be found at www.traffic-club.org and www.facebook.com.
MEDIA CONTACT
Bill Fahrenwald
James Street Associates
bfahrenwald@jamesstreetassoc.com
708-371-0110 Ext. 1-#